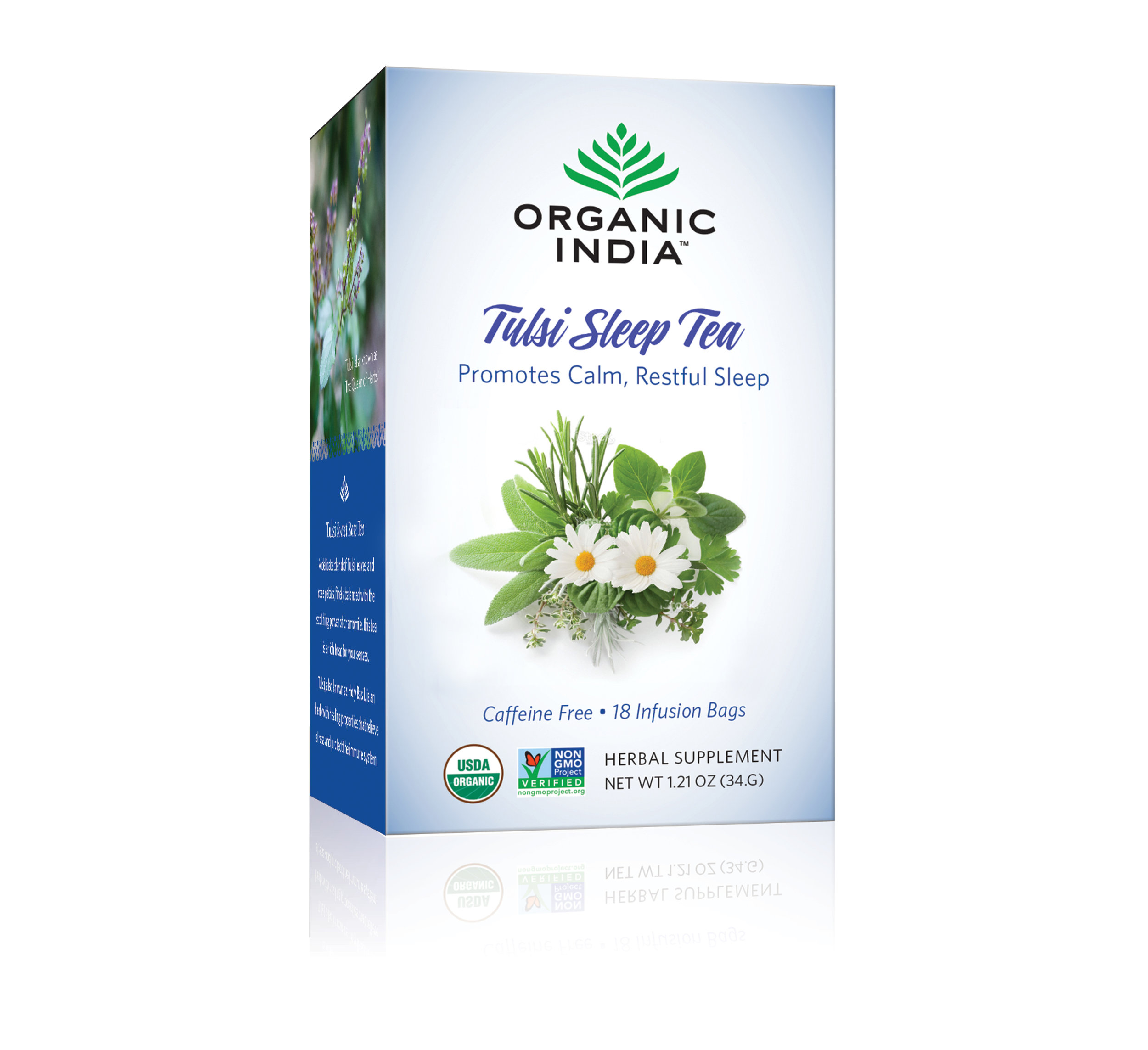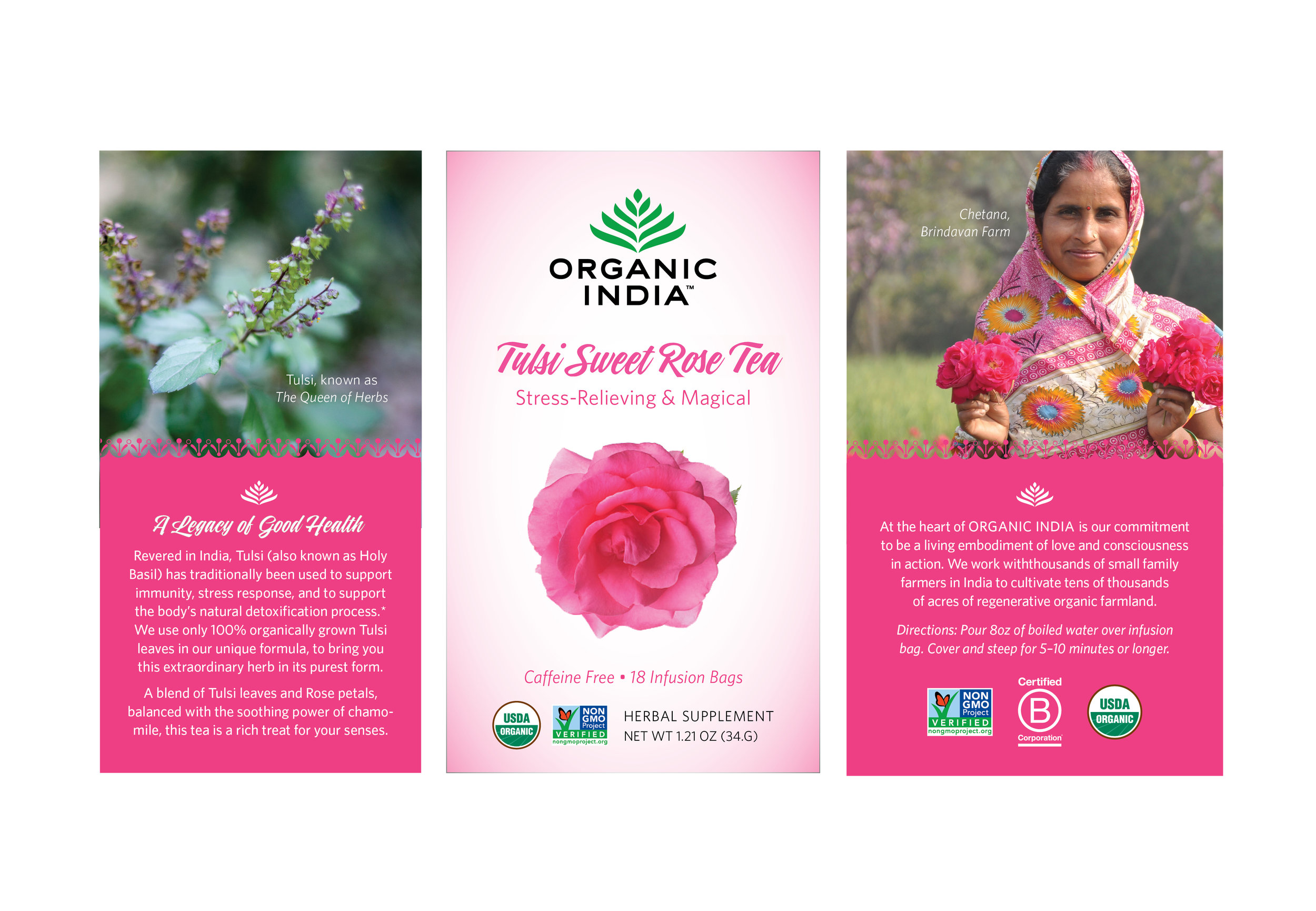 Organic India Packaging
Organic India, a holistic tea company focused on changing the face of agriculture in northern India, requested a packaging update to better reflect their brand and values. After discussing the company's mission and differentiators (certified organic, non-gmo, biodynamic farming, humanitarian support, etc.), I created two designs that highlighted not only the ingredients, but also the powerful story of their farmers. Authenticity played a key role, as the imagery of the farmers and the Tulsi were both shot on site at Brindavan Farm in India.
Two packaging design options shown.